Last year we were going to celebrate our 5 year wedding anniversary. Being that it was a huge milestone we wanted to make it as special as possible. So we searched for places to travel, somewhere outside of the U.S and somewhere we could be outdoors and explore. We were thinking of Europe and while looking at flights we discovered Iceland. Now I've always wanted to go to Iceland but never thought it was somewhere I would travel so soon. We traveled the entire island, experienced some of the craziest weather and met some of the most amazing people! We took so many photos that I truly had to split up this blog post. Here is Part 1 of our Iceland adventure!

Our first stop was in Reykjavik. We drove to the city for breakfast, coffee and supplies for our journey into Vík. While we were there we couldn't help but stop at the largest church in Iceland, Hallgrímskirkja.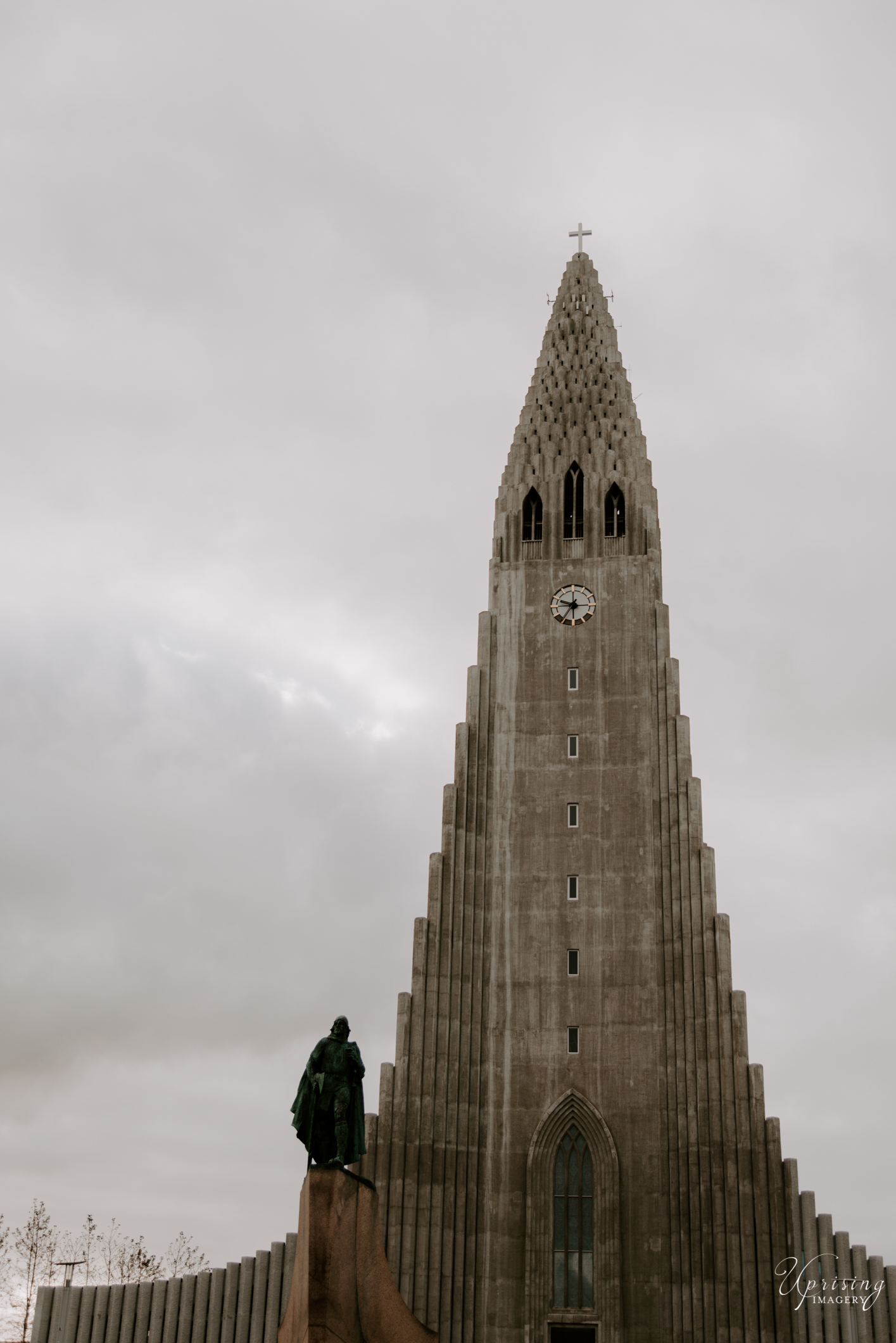 After Supplies we drove to our first waterfall, well first waterfalls. Seljalandsfoss. And after we walked around Seljalandsfoss Ryan did some offloading and we….got stuck.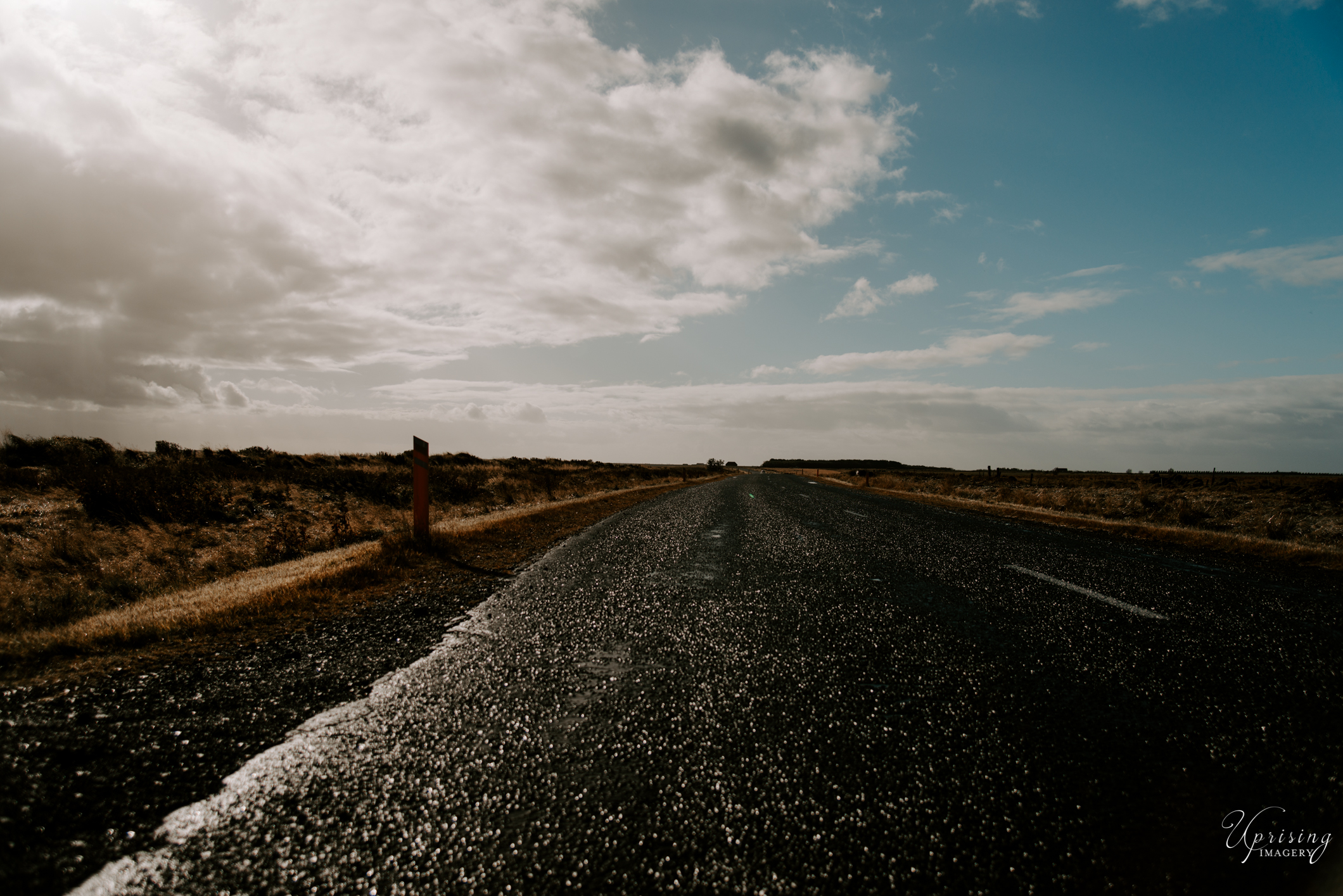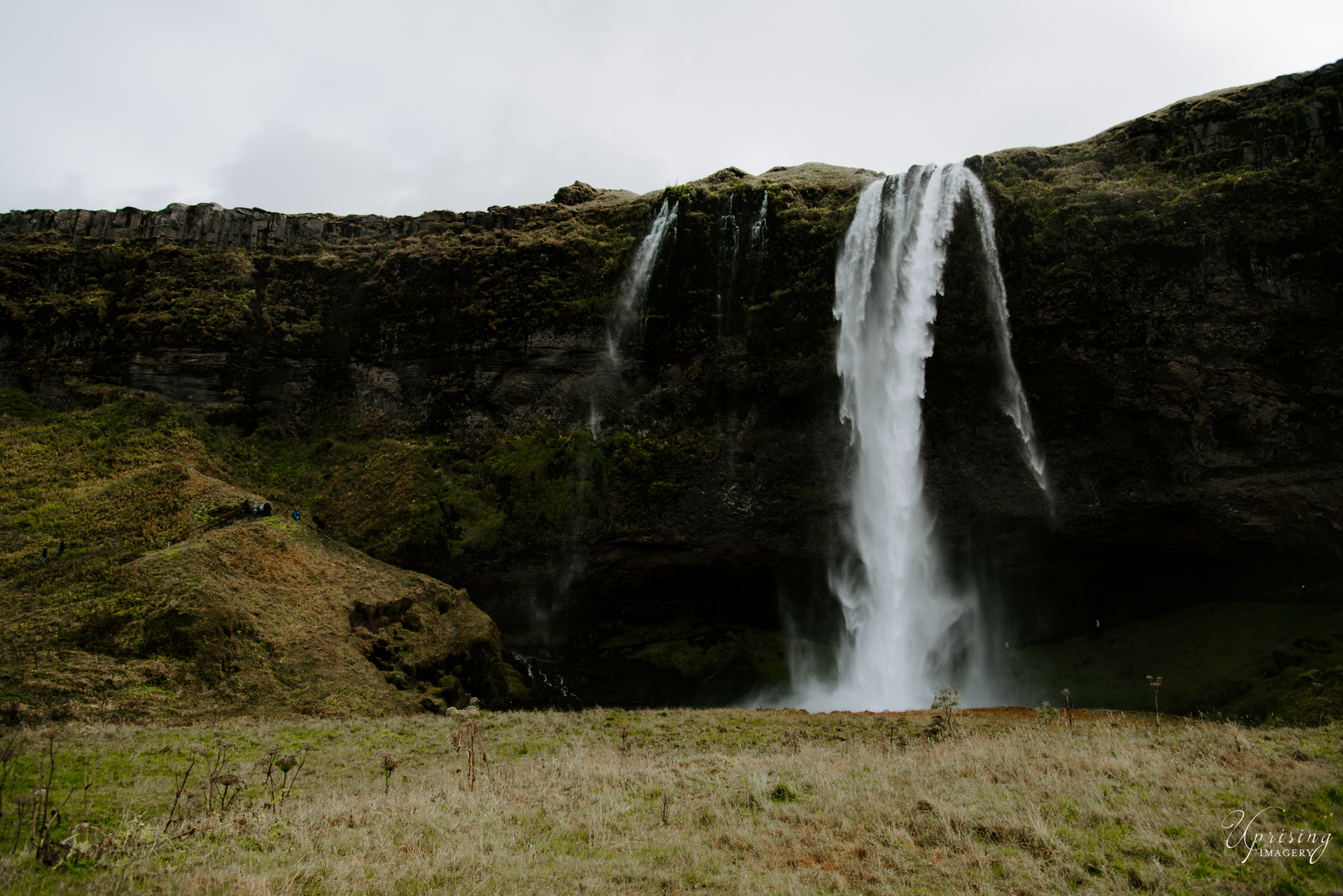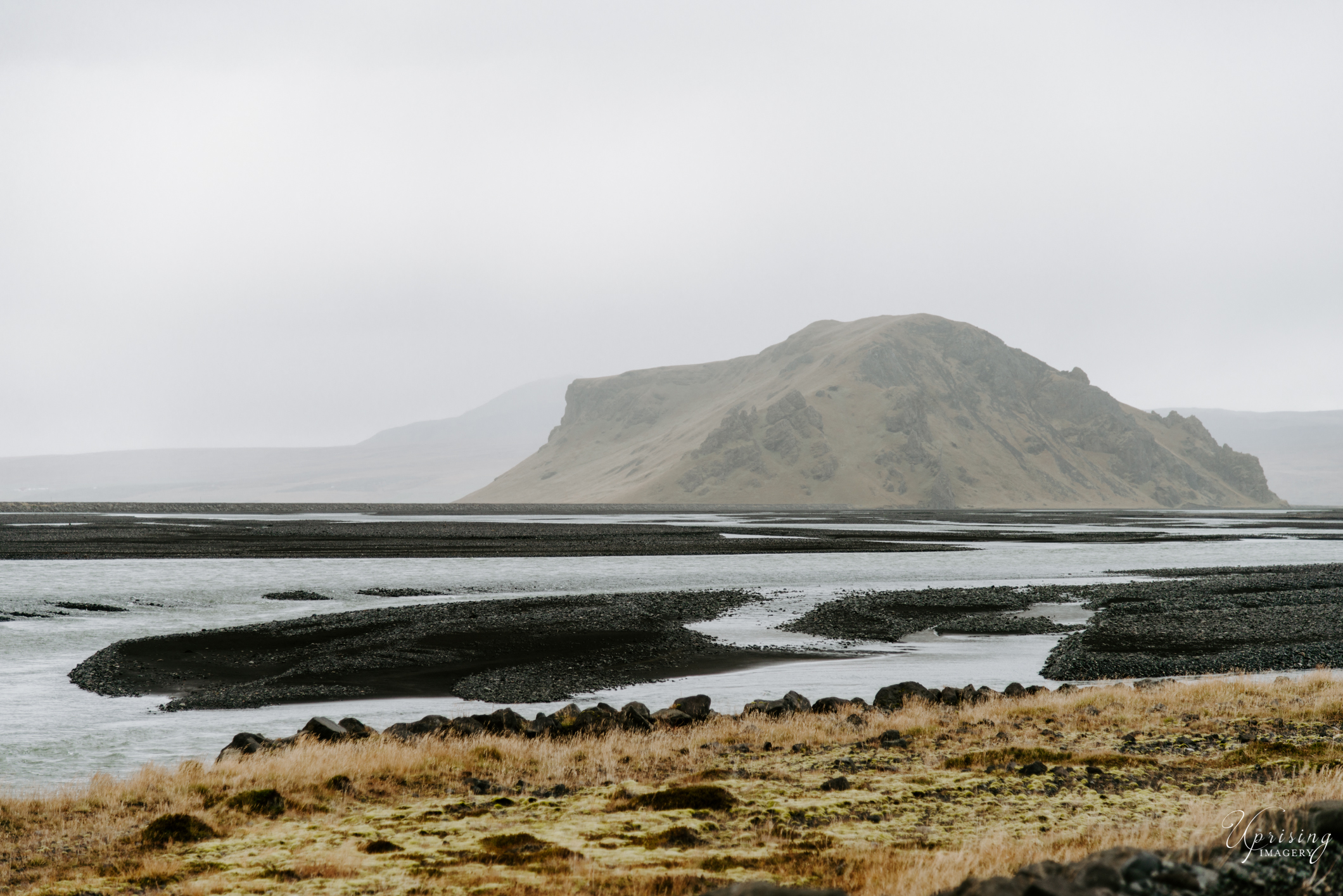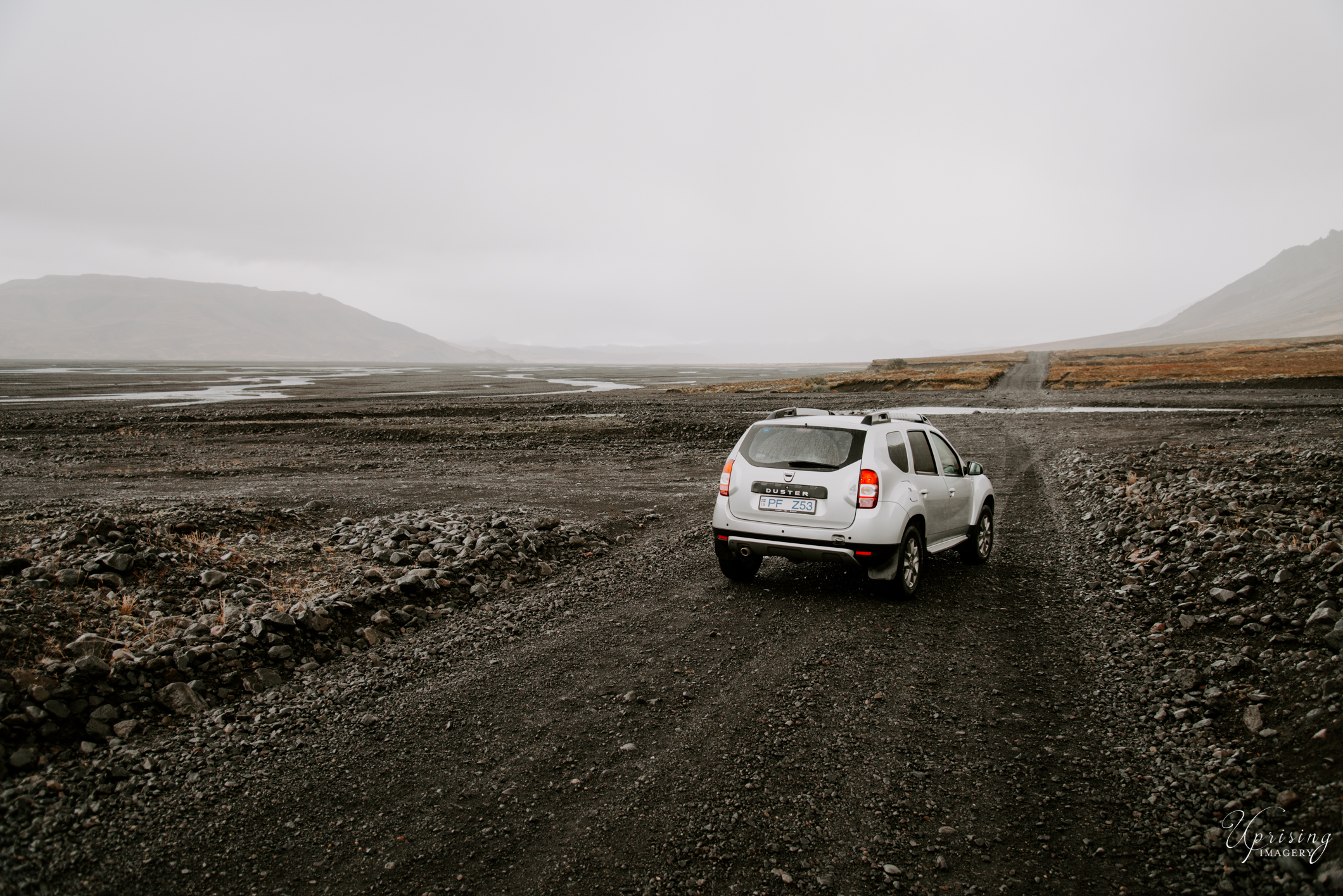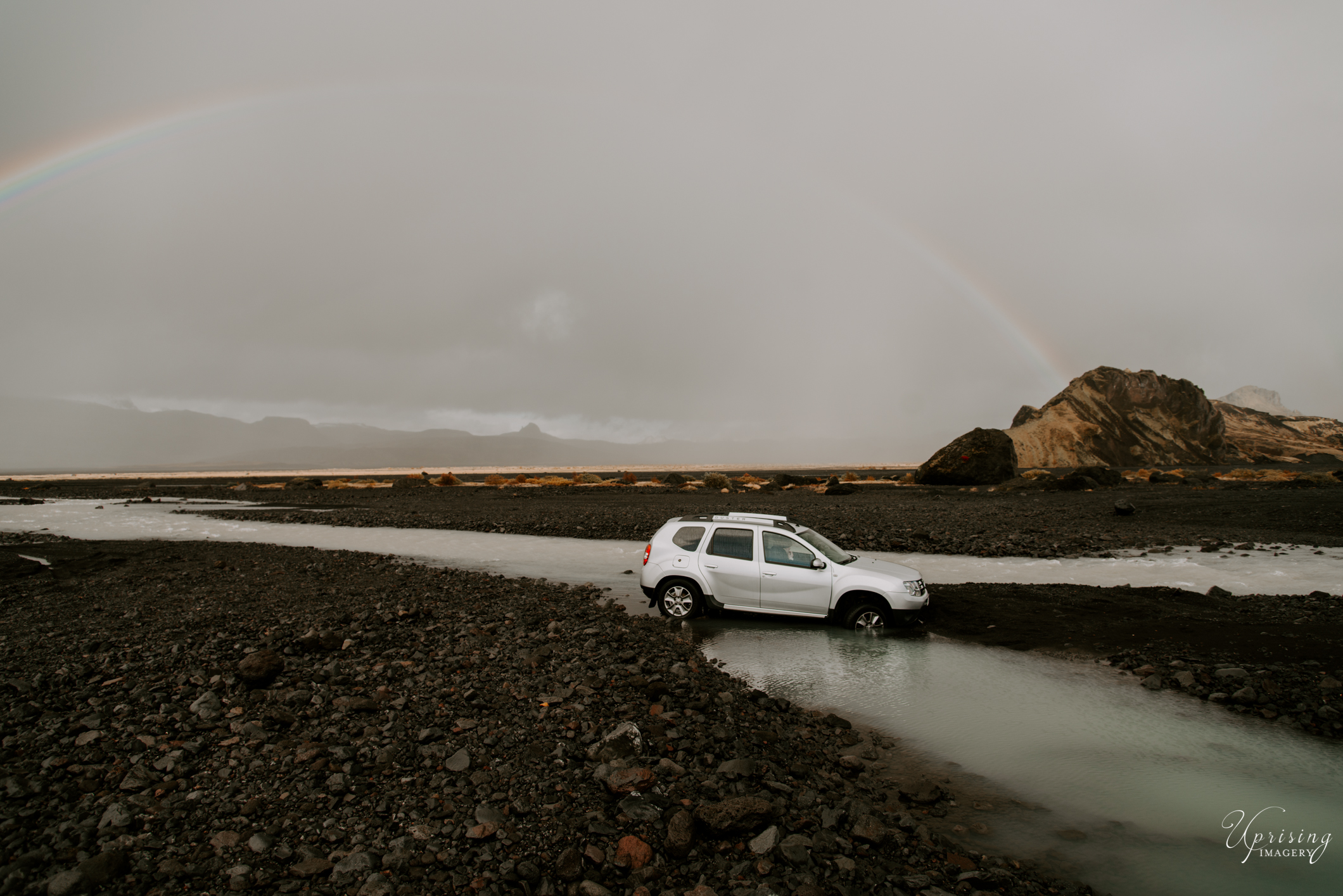 If you super zoom in on this image, I'm sure you would see a very angry blonde woman murmuring "I said don't do it!"
So Four hours later we were rescued and we didn't go off roading after that… BUT we did stumble upon our first batch of Icelandic Horses!
Later that evening we made our way to Vík and stayed the night in a yurt, yes you read that right!
The next day we made our way to Skogafoss, the biggest most powerful waterfall I have ever seen. It was stunning. Then we went to the infamous black sand beach where the wind and rain was crazy! After surviving the black sand beach we got back on the road towards the other end of the island.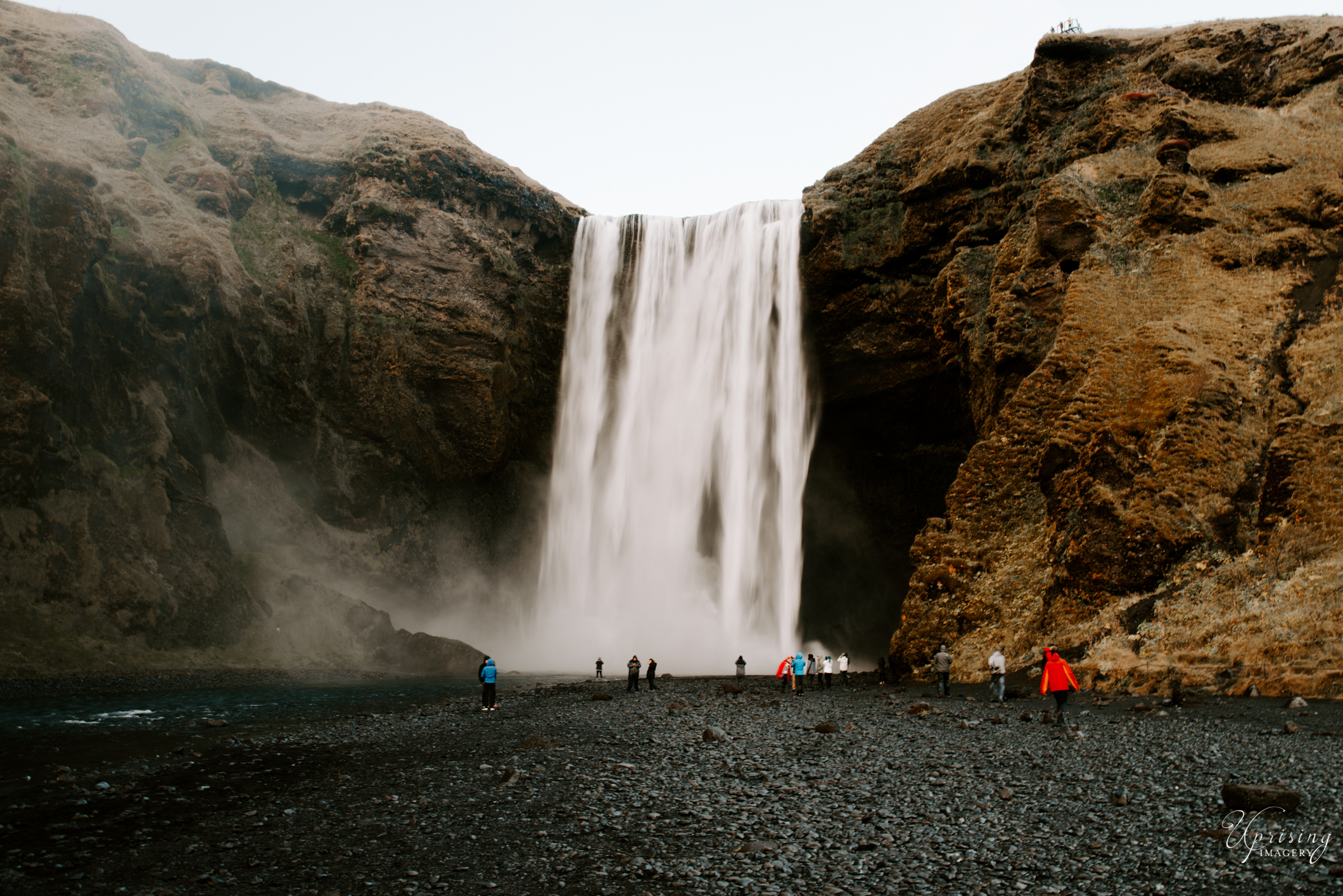 And of course on our journey we saw so many amazing rainbows! but nothing quite as cool as petting and being with wild Icelandic Horses!
After Icelandic Horses and lots of traveling we spent the next day in a cabin and then we of course ran into more waterfalls!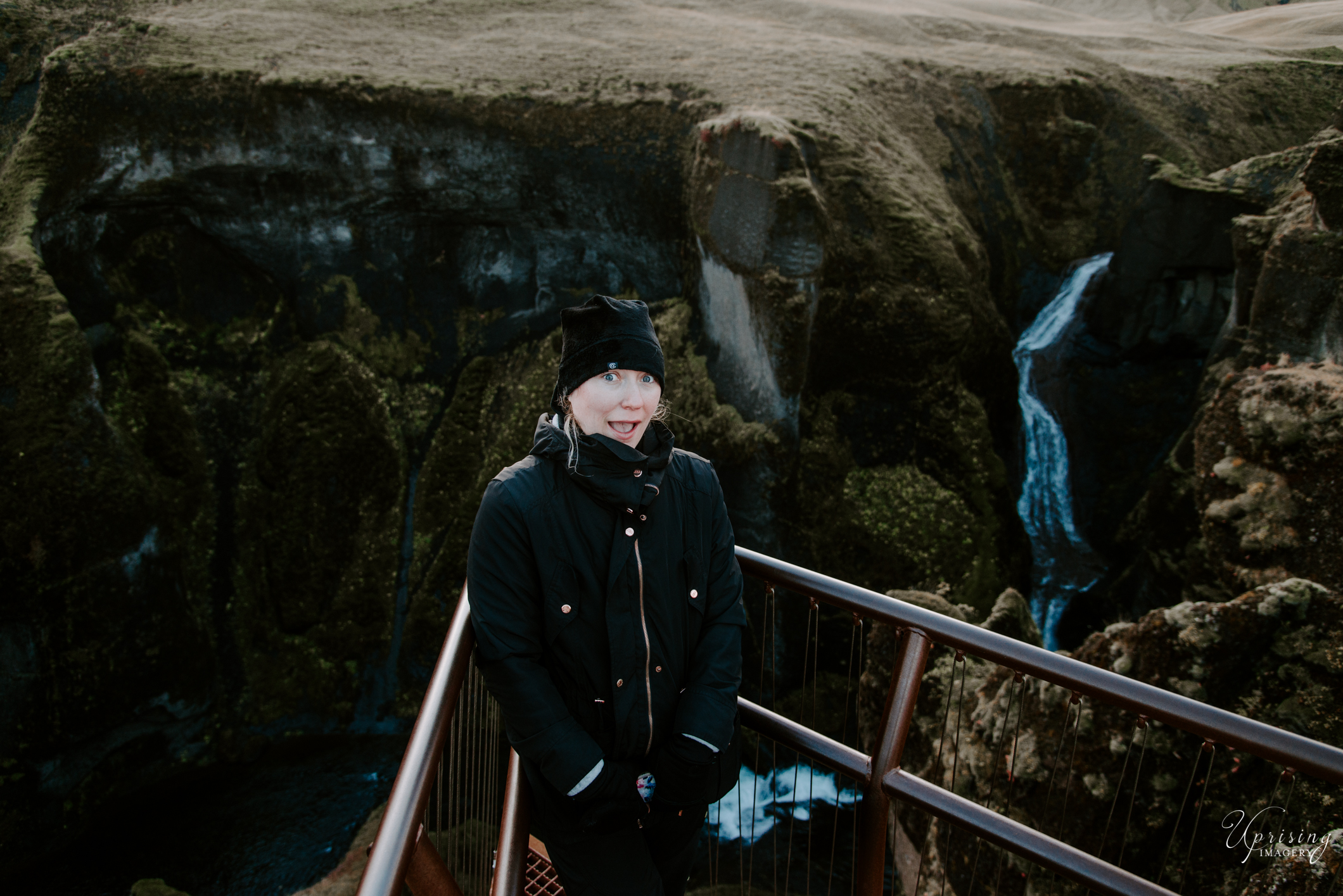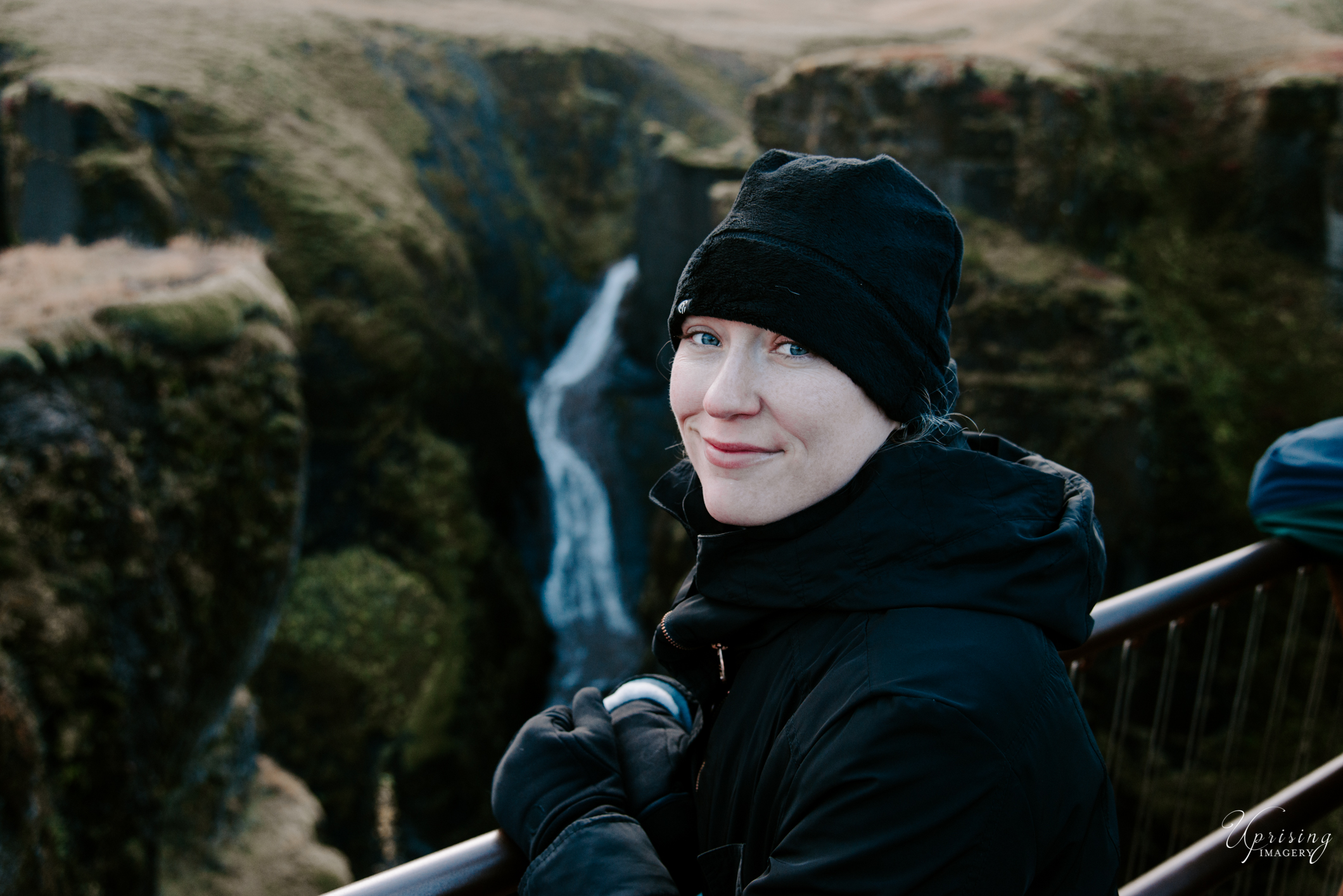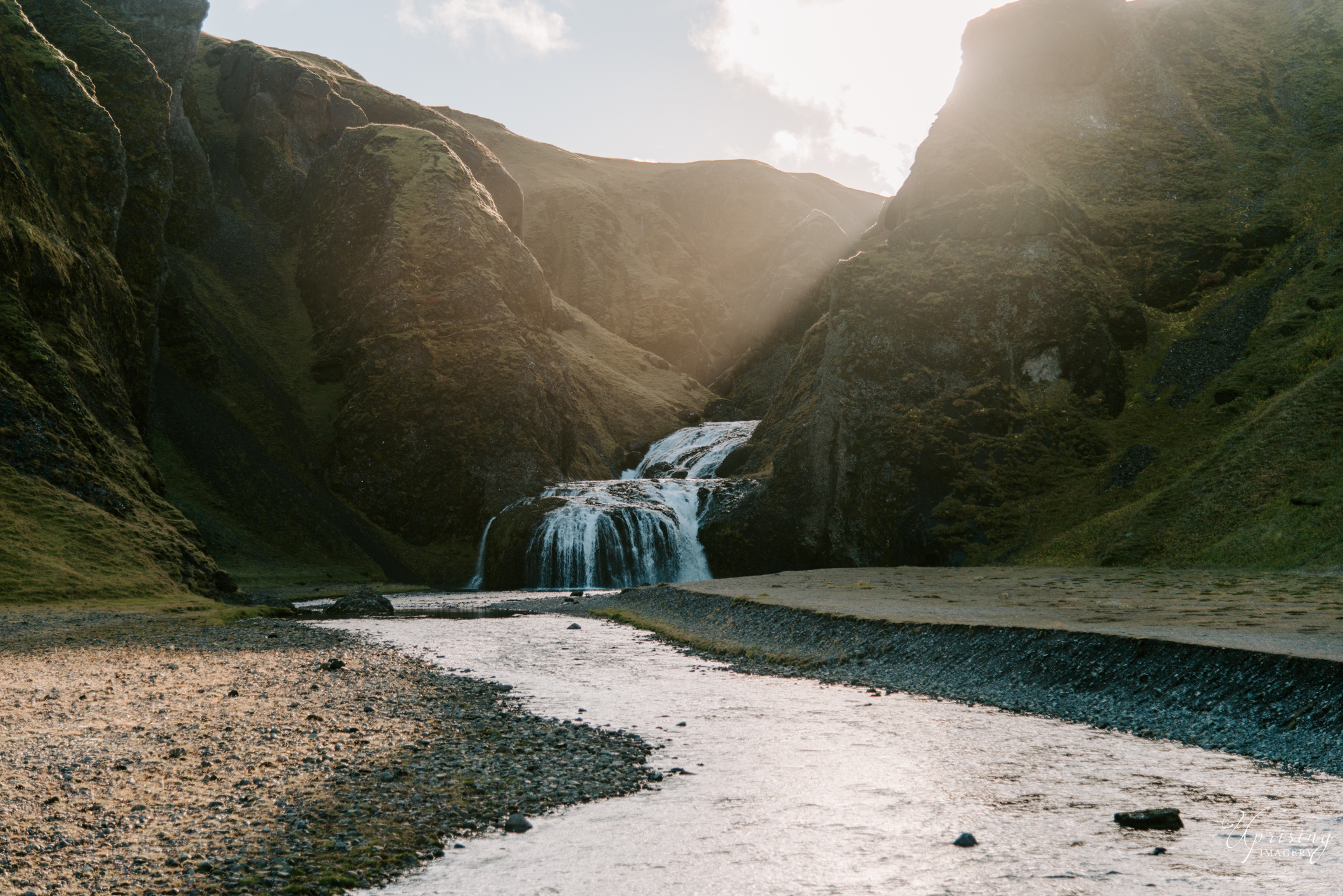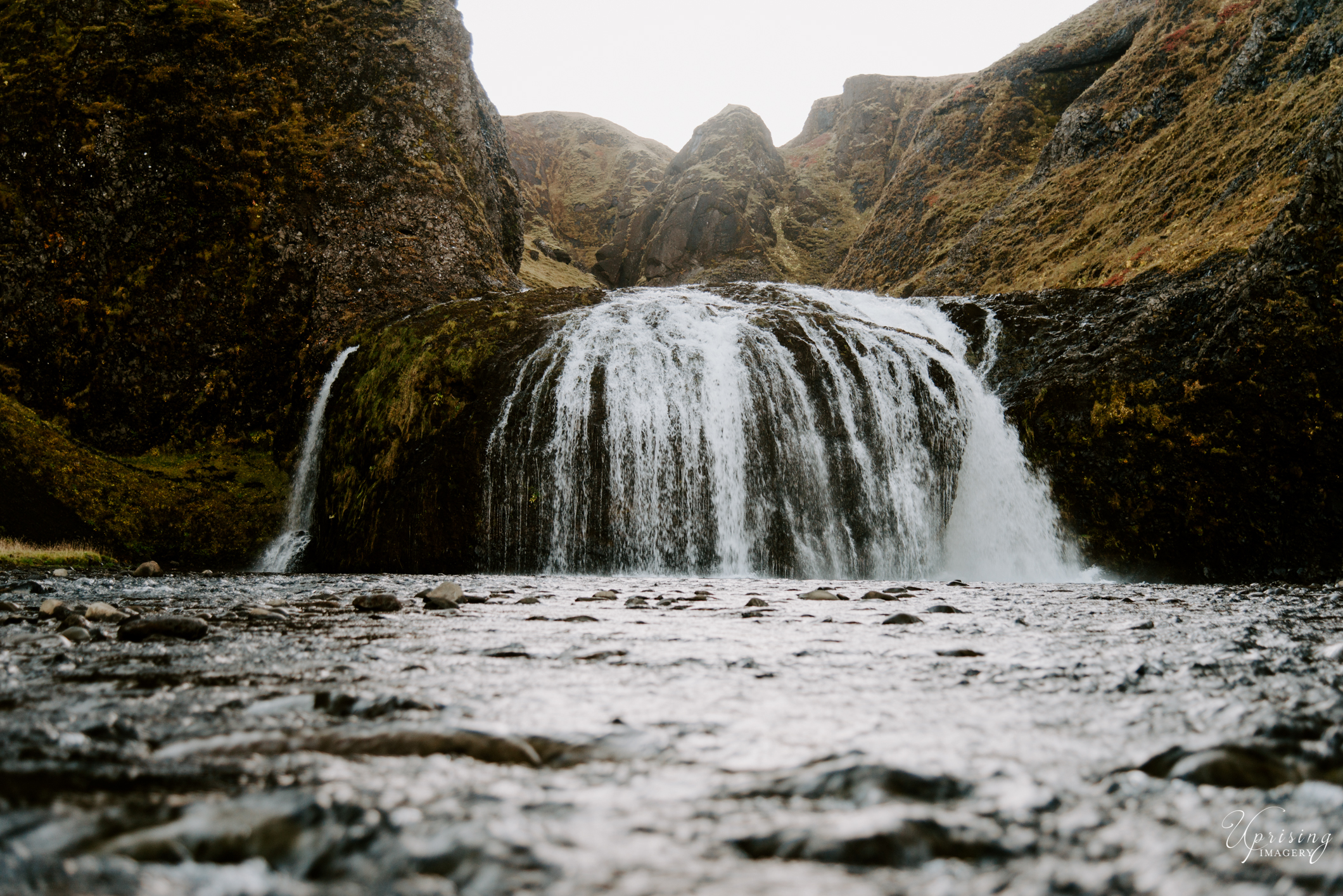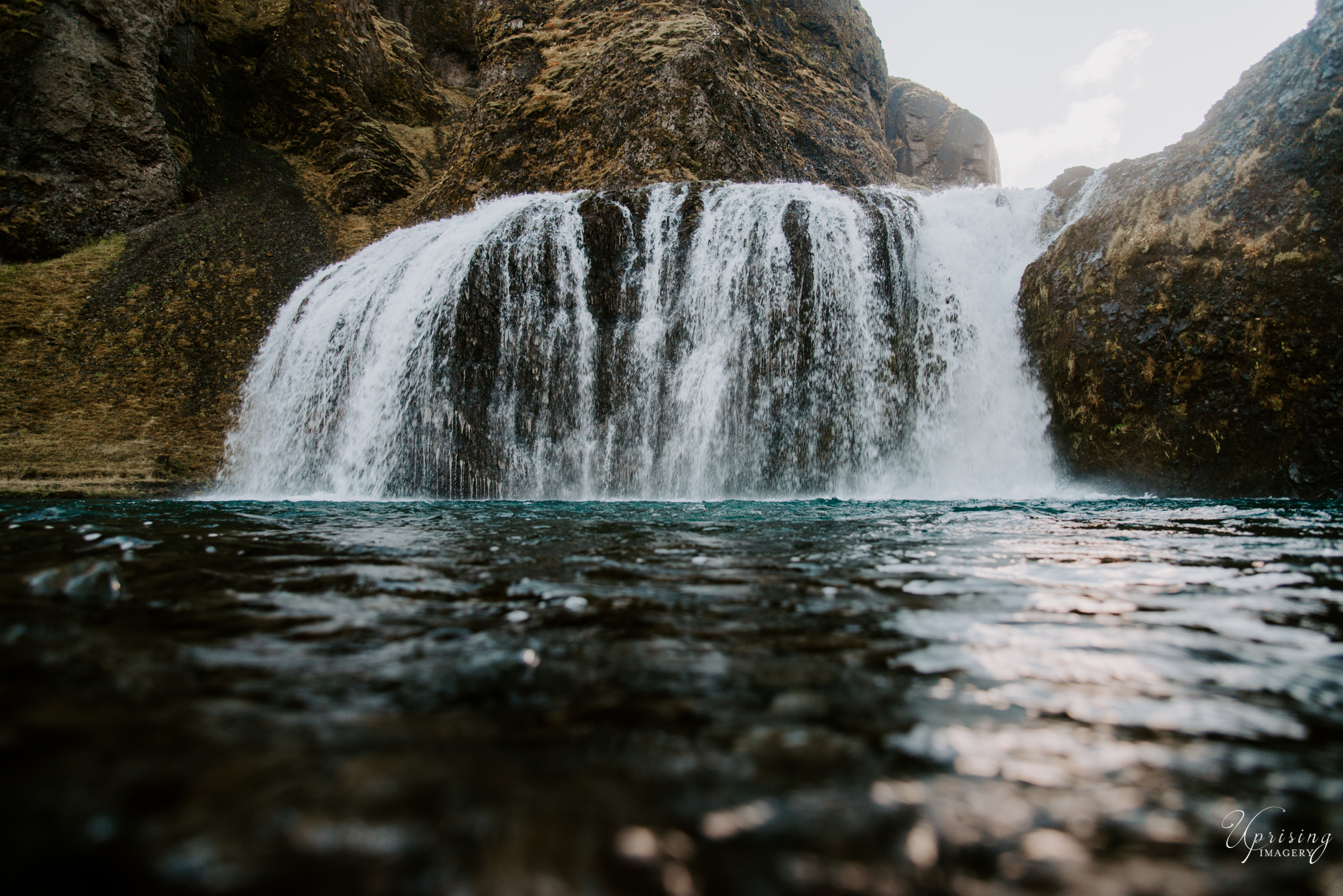 This last waterfall we drank the water, literally from the stream drank the water. Iceland has the purest water and well we didn't get sick so I'm assuming it was completely safe! haha. But in all seriousness it was very good!
After this we walked over to some wild sheep, they reminded us of Nizmo. The resemblance is uncanny!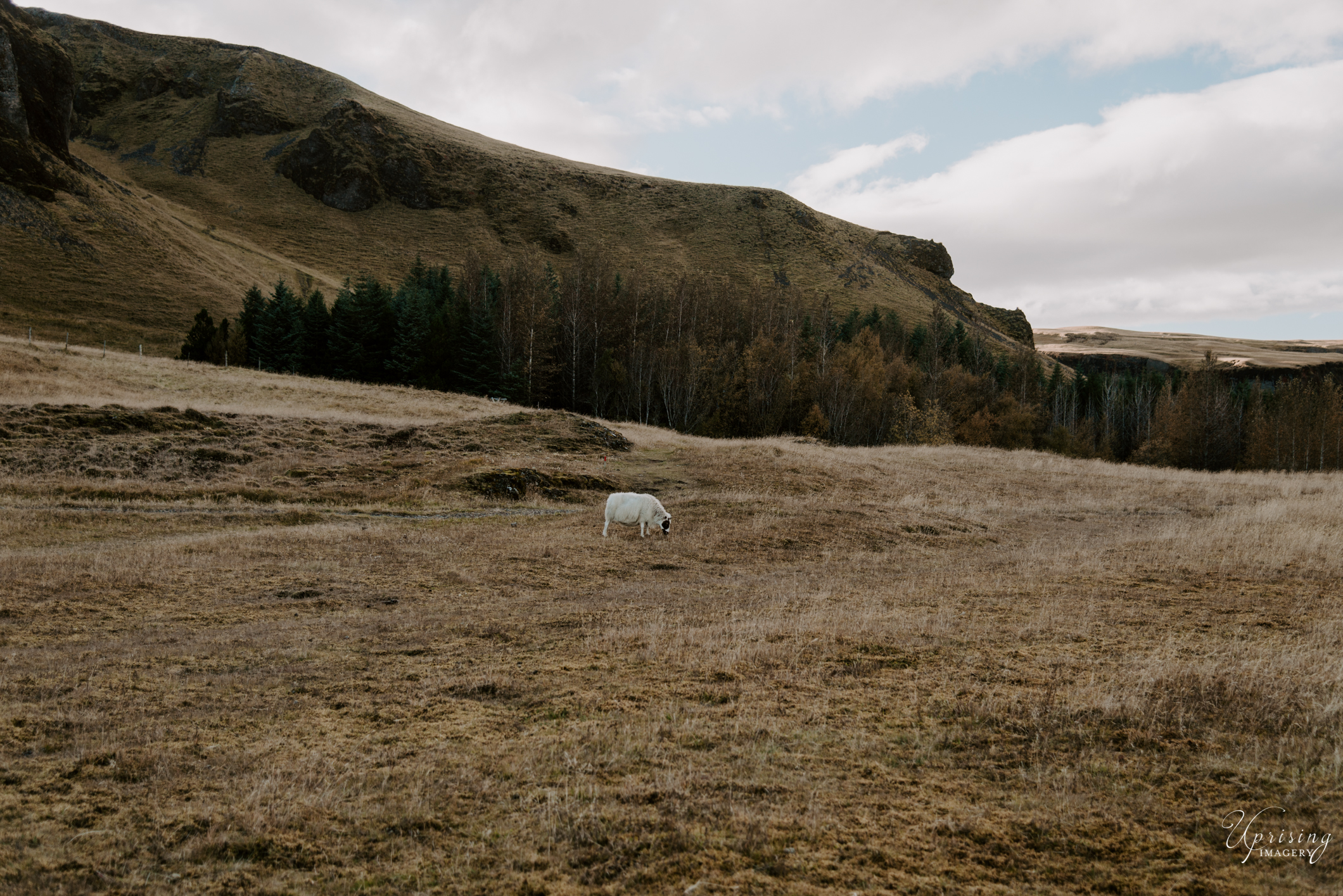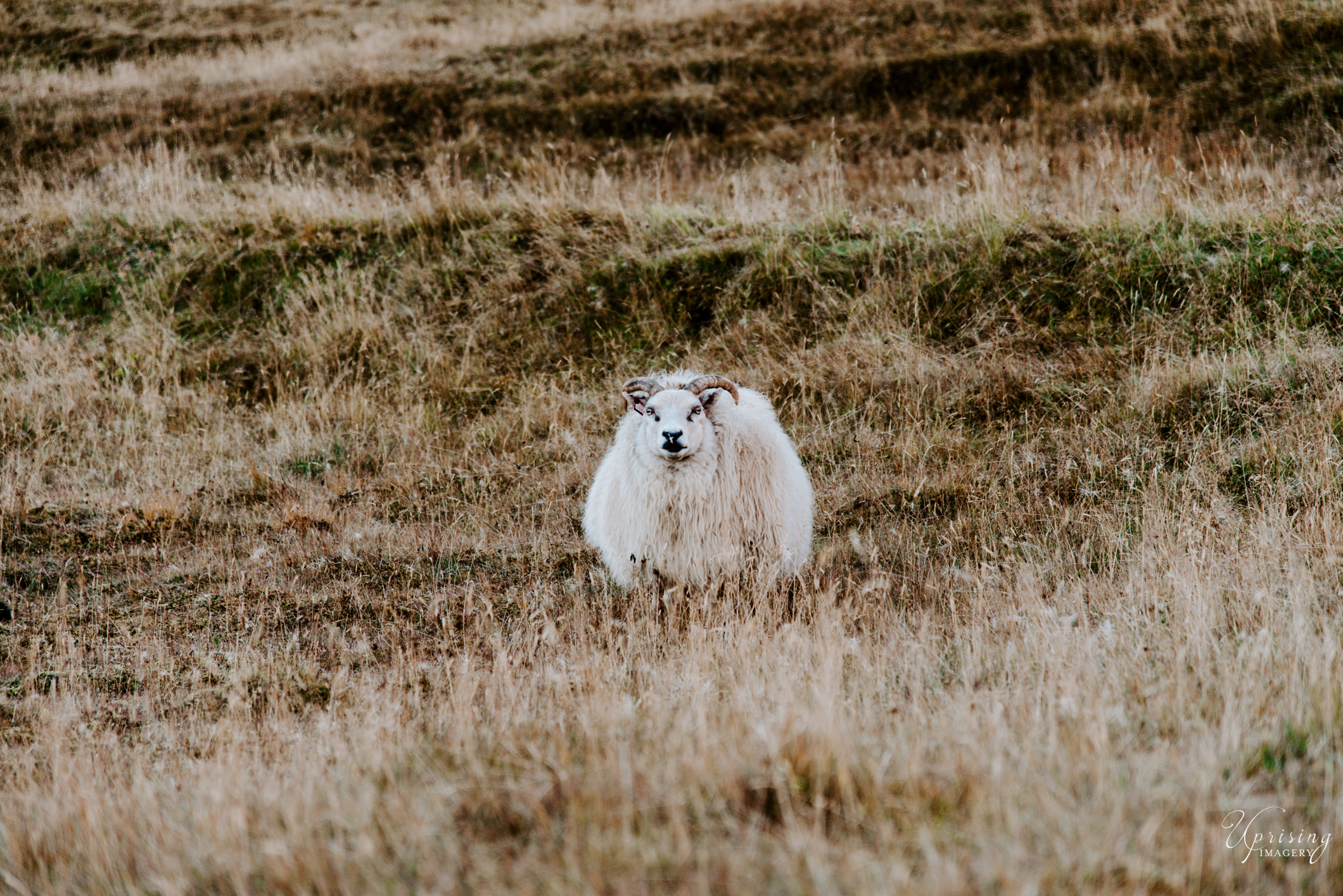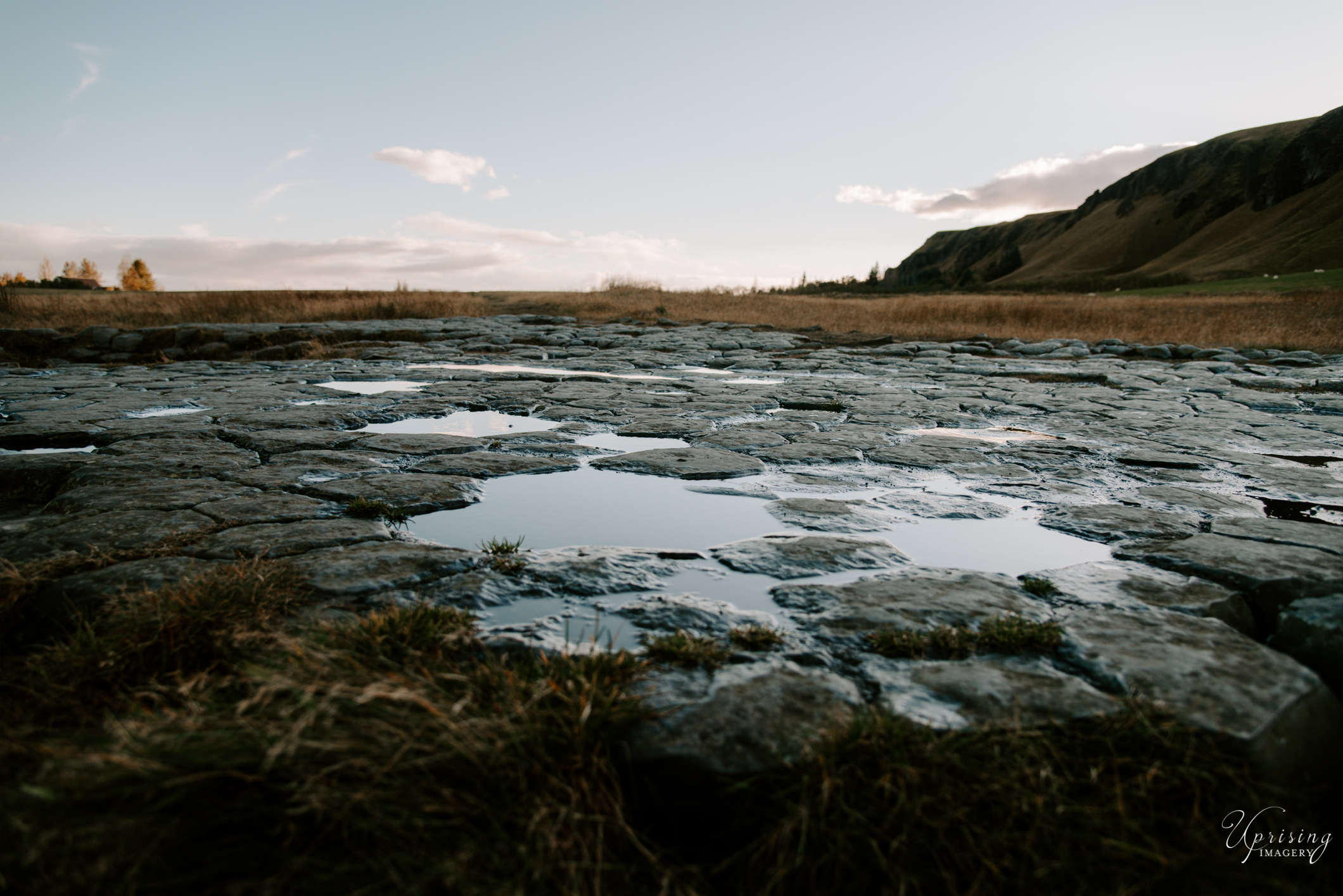 Our next morning we woke up incredibly early to go to Diamond Beach. Small pieces of icebergs fall off and float into the ocean where they are then pushed onto the black sand beach. It is the most incredible sight, especially at sunrise.